Equine-Assisted Psychotherapy
---
This program is facilitated by a licensed mental health professional, an equine specialist, and horses. Proven benefits include calmed anxiety, increased social awareness, and added clarity. Treatments are non-mounted.
---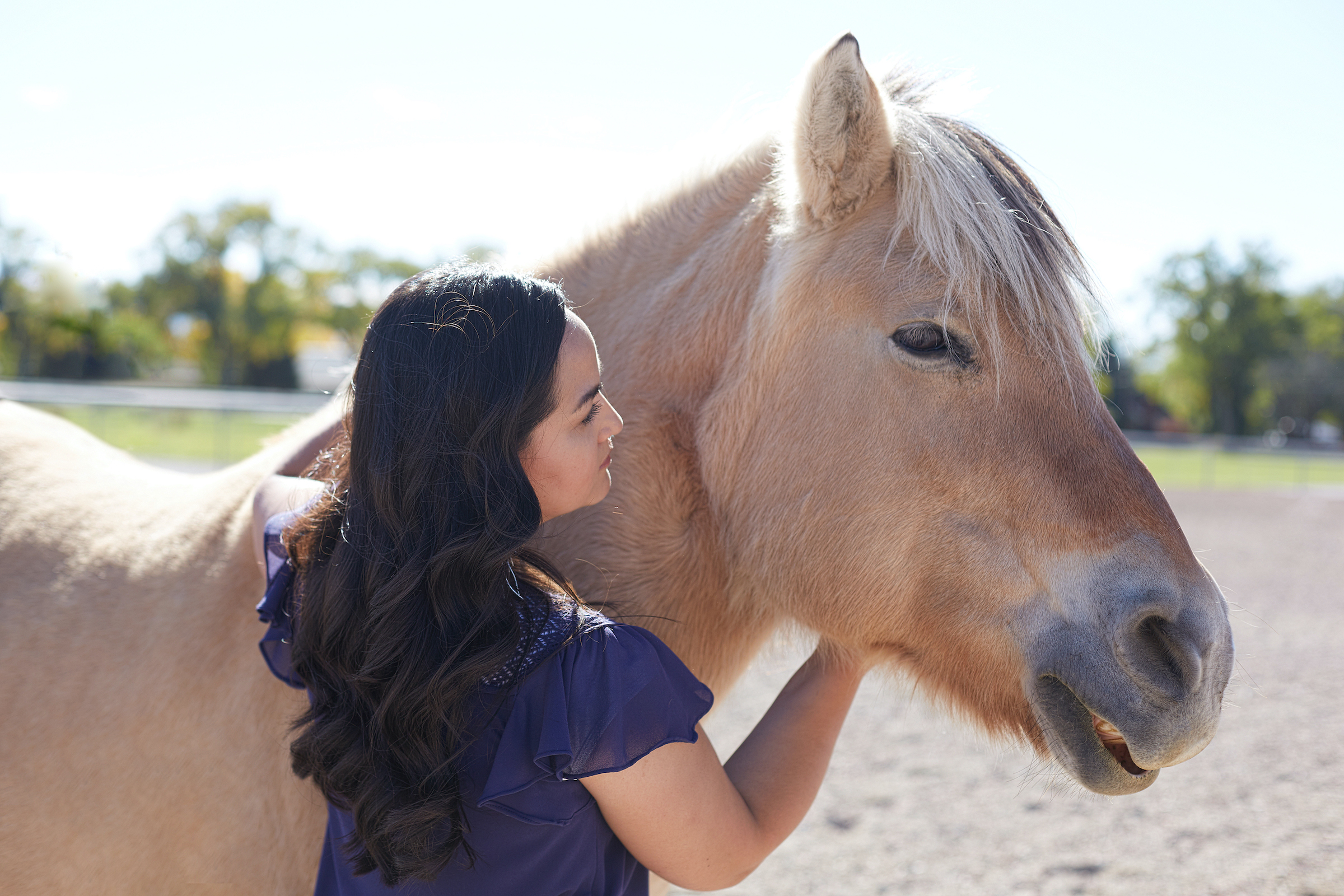 ---
A non-traditional team approach to transforming lives
---
When you feel unable to handle the stresses of life and you find yourself in the same situation over and over again, you end up feeling stuck, frustrated, and discouraged with life.  It can seem hopeless.
The Eagala model for equine assisted-psychotherapy (EAP) is a distinctive client-directed and solution-oriented framework designed to allow clients the latitude to discover, learn, and grow from the horse-human relationship.  It is ground based with no riding involved and does not require clients to have any previous experience with horses.
---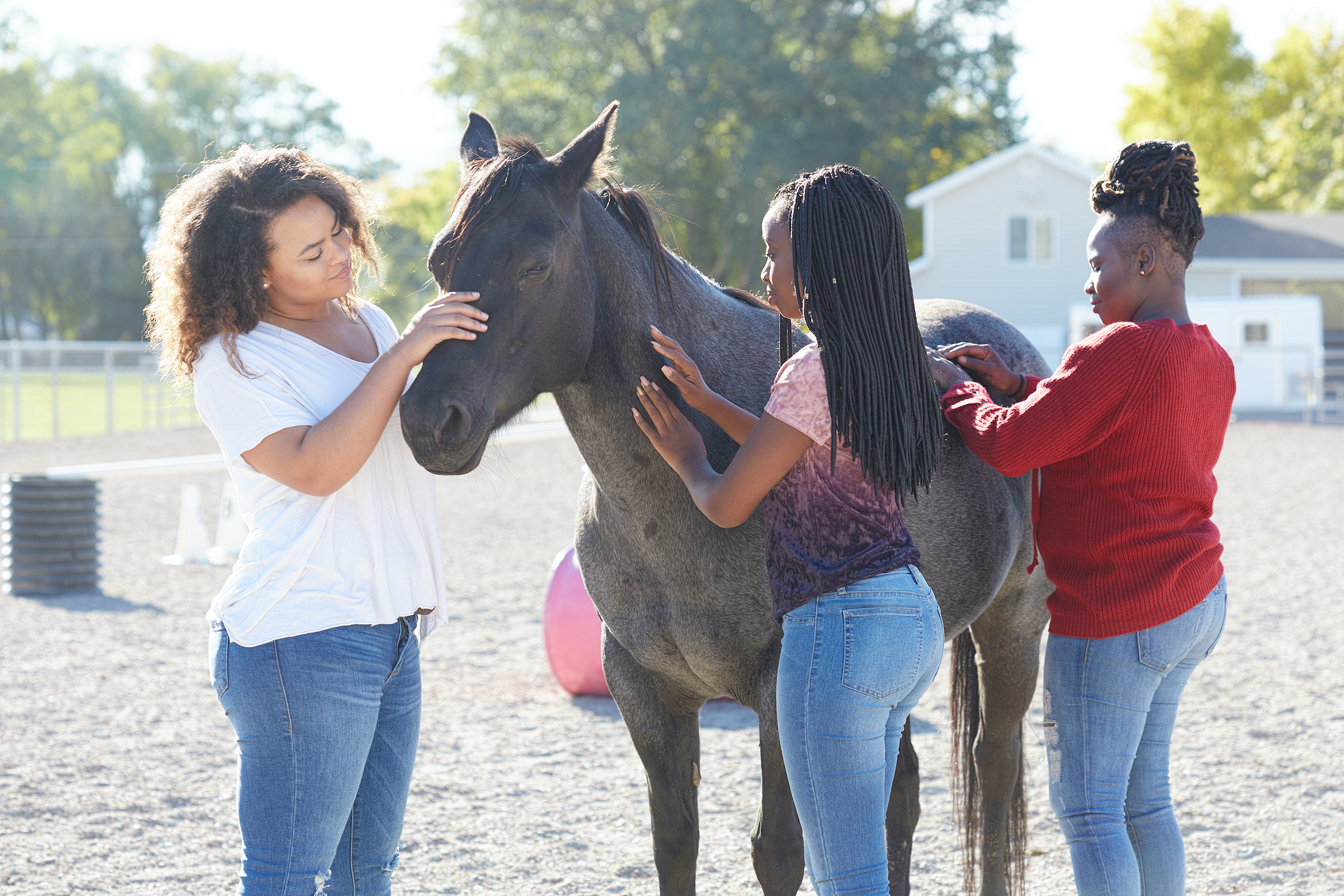 ---
---
---
---
Equine-Assisted Psychotherapy
---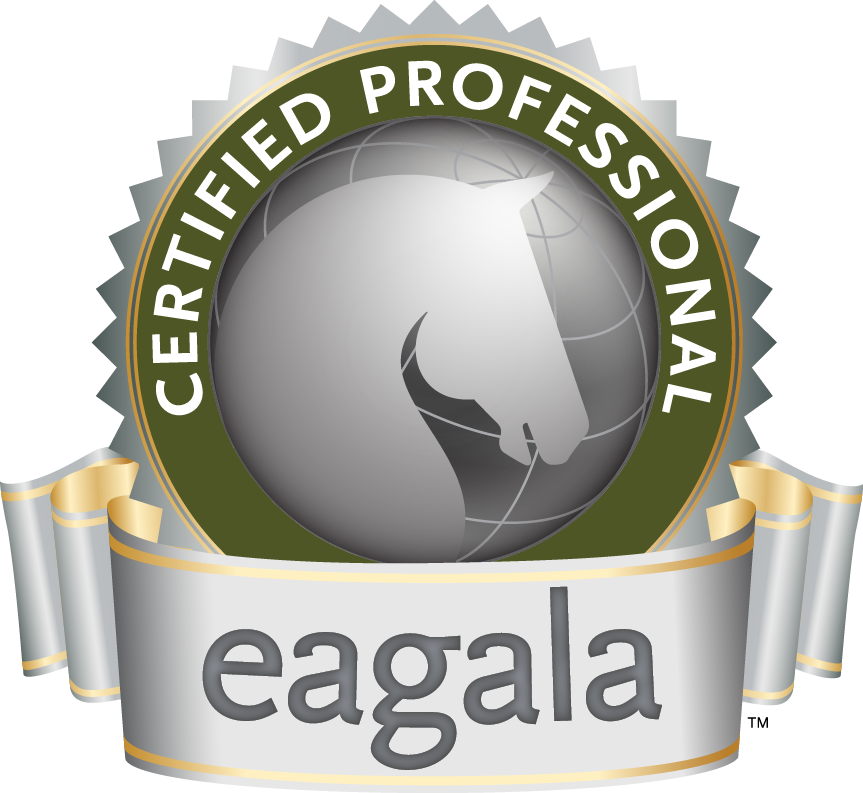 Using this model, the treatment team creates an emotionally and physically safe environment where the horses and clients are free to interact. It requires nothing of the horse except to be a horse, and nothing of the client, except to be present to their experience of the horses as they relate to their specific and unique challenges.
Clients are guided to listen to their own inner thoughts and feelings while connecting and reflecting on what is happening in the arena. This innovative approach to holding space, and avoiding judgment and interpretation, frees clients to discover their strengths, experience their own solutions, and apply new behaviors, which creates longer-lasting results.
Your Eagala certified treatment team for EAP sessions at Courage Reins consists of a licensed mental health processional (Sage O'Brien, LCSW), an equine specialist (LeAnne Franke and Ashley Powell), and the horses that work with you.
---
Liberate yourself as you find the answers you are looking for, guided by professionals.
---
---
An Eagala psychotherapy session at Courage Reins is facilitated by a licensed therapist working in conjunction with a horse. The results of such an experience can be life changing. Using a horse as a catalyst for learning calms anxiety, comforts the soul, and helps bring clarity to those struggling with mental health disorders. Such alternative experiential therapy gets our clients out of clinics and into a setting where growth and learning thrive.
Therapy isn't one-size-fits-all. Horses are exceptionally intuitive and able to read non-verbal cues, which allows for healing where more traditional "talk therapy" has proven ineffective. Eagala focuses on action—another aspect that sets it apart from other modalities. Through various ground based techniques (off-horse therapy), breakthroughs are made. Positive outcomes include: regained trust, strengthened relationships, deeper understanding of mental processes, identification of external triggers, and improved communication.
---
Fill out this form for more information on volunteering.
---
---
Fill out this form for more information on programs and services.
---
---
Fill out this form for Courage Reins general information.
---
---