Military Equine-Assisted Psychotherapy
---
This program is facilitated by a licensed mental health professional, an Equine Specialist, and horses. Proven benefits include calmed anxiety, increased social awareness, and added clarity. Treatments are non-mounted.
---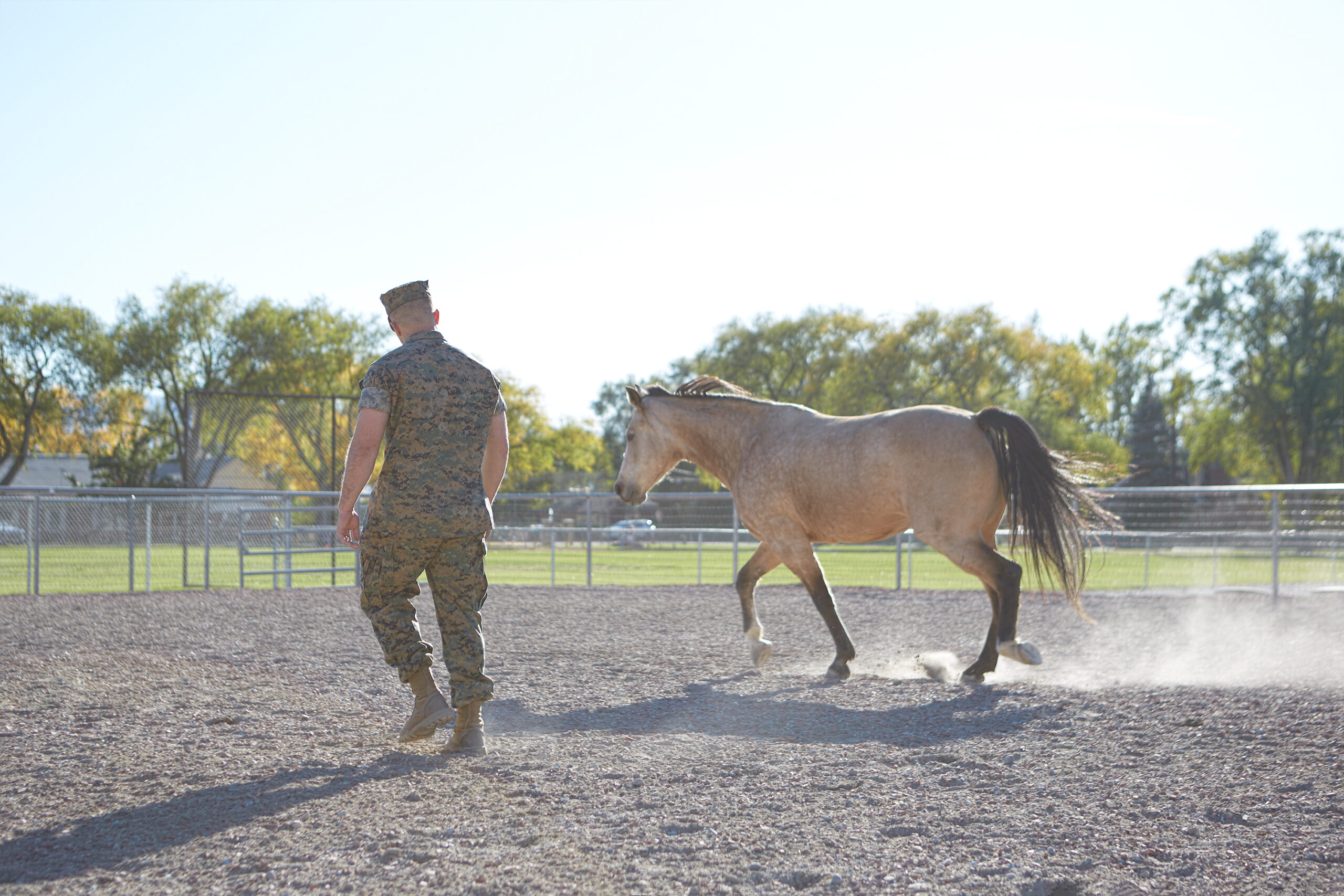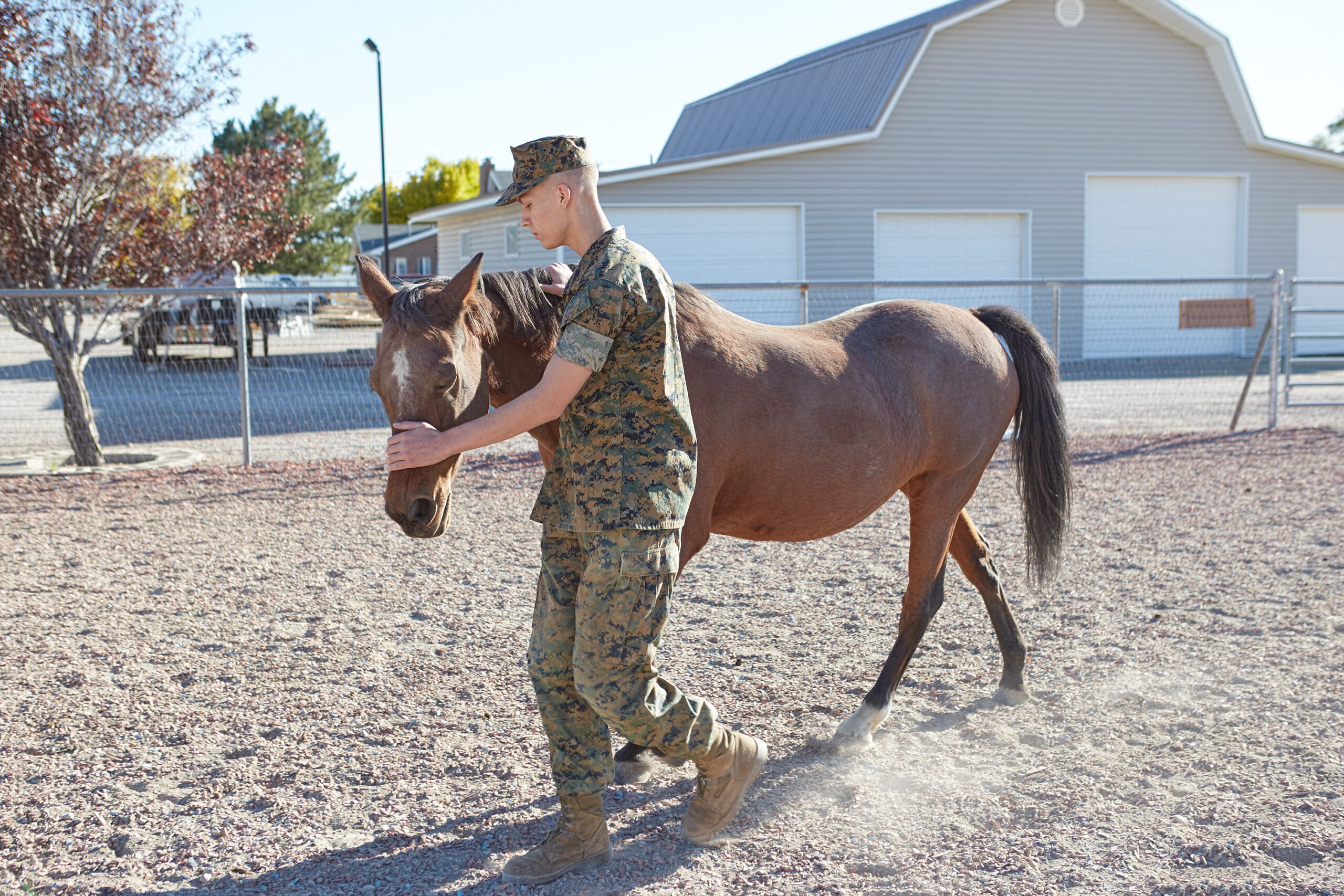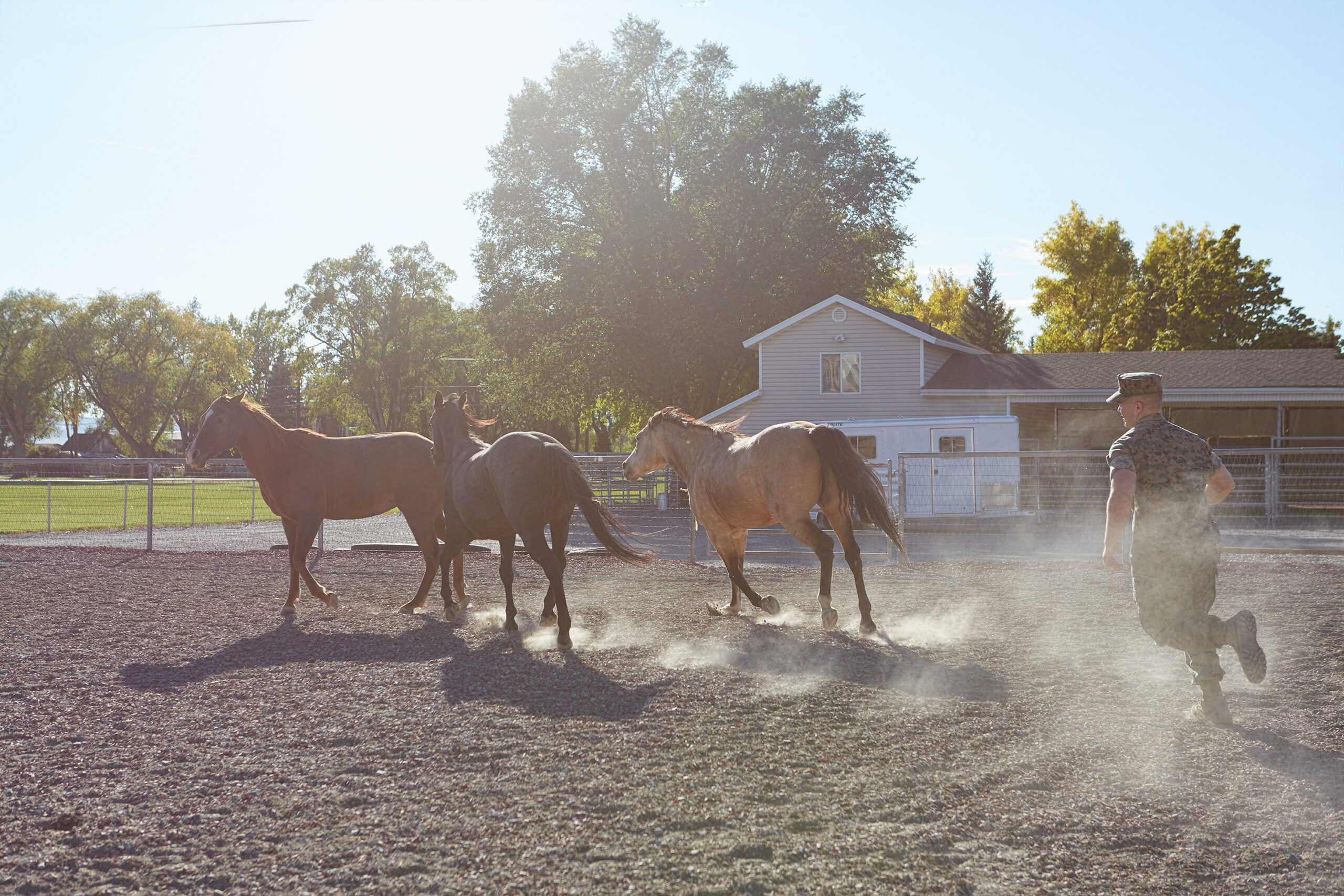 ---
As strange as it may seem, adding a horse to the psychotherapy and learning equation may be the missing piece you've been looking for. Those who are familiar with horses recognize and understand their ability to influence people in incredibly powerful ways. The benefits of a good work ethic, personal responsibility and assertiveness, effective communication, and healthy relationships have been seen as contributing significantly to happy, well-balanced individuals. Horses naturally help us in acquiring these benefits.
The use of horses is growing and gaining in popularity with the rise of new approaches in working with the horses, such as Equine-Assisted Psychotherapy (EAP) and Equine-Assisted Learning (EAL) activities. EAP incorporates horses experientially for emotional growth and learning. It is a collaborative effort between a licensed therapist and a horse to address treatment goals. EAL focuses on educational goals and the acquisition of a variety of life skills. These goals or skills can be defined by the individual or group.
---
Equine Assisted Psychotherapy and Learning
---
A mental health session at Courage Reins is facilitated by a licensed therapist working in conjunction with a horse. The results of such an experience can be life changing. Using a horse as a catalyst for learning calms anxiety, comforts the soul, and helps bring clarity to those struggling with mental health disorders. Such alternative experiential therapy gets our clients out of clinics and into a setting where growth and learning thrive.
Therapy isn't one-size-fits-all. Horses are exceptionally intuitive and able to read non-verbal cues, which allows for healing where more traditional "talk therapy" has proven ineffective. EAGALA focuses on action—another aspect that sets it apart and makes it an effective treatment for service members. Through various ground-work techniques (off-horse therapy), breakthroughs are made. Proven positive outcomes include: regained trust, strengthened relationships, deeper understanding of mental processes, identification of external triggers, and improved communication.
---
---
---
---
---
---
---
EAGALA Equine-Assisted Psychotherapy
---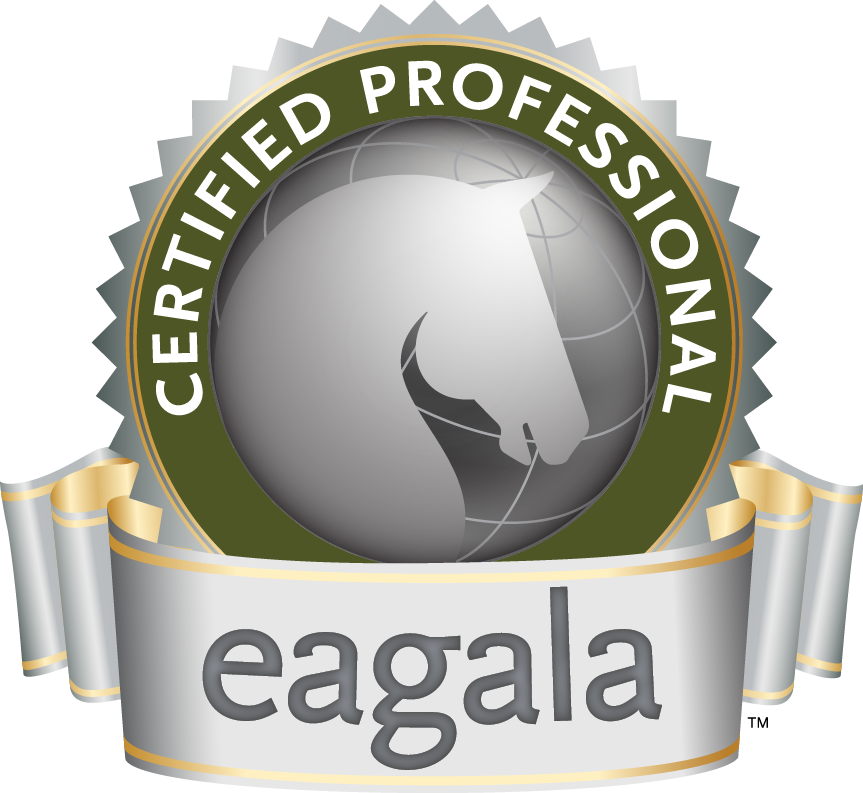 FREE PROGRAM FOR MILITARY
You've given so much to our country. This is our opportunity to give something back to you. Introducing FREE EAGALA Equine-Assisted Psychotherapy sessions at Courage Reins. This proven therapeutic model, developed by licensed mental health professionals, caters specifically to members of the armed forces suffering from service-related psychological complications, including: post-traumatic stress disorder (PTSD), combat post-traumatic stress, moral injury, traumatic brain injury, post-deployment/reintegration, survivor's guilt, grief, family conflict, and other service-related issues. Like every Courage Reins service, Eagala therapy involves work with a complete and supportive treatment team, made up of a licensed mental health professional, our highly trained service horses, and a certified equine specialist.
---
Learn More About EAGALA Military Services
---
Fill out this form for more information on volunteering.
---
---
Fill out this form for more information on programs and services.
---
---
Fill out this form for Courage Reins general information.
---
---