Eagala's Military Services Designation
---
Eagala's Military Services Designation raises the bar for equine-assisted psychotherapy for active military, reserves, veterans, and their families. With the Eagala Model as the foundation, Courage Reins Eagala Military Services Providers are specially credentialed with a deep understanding of military culture and life.
---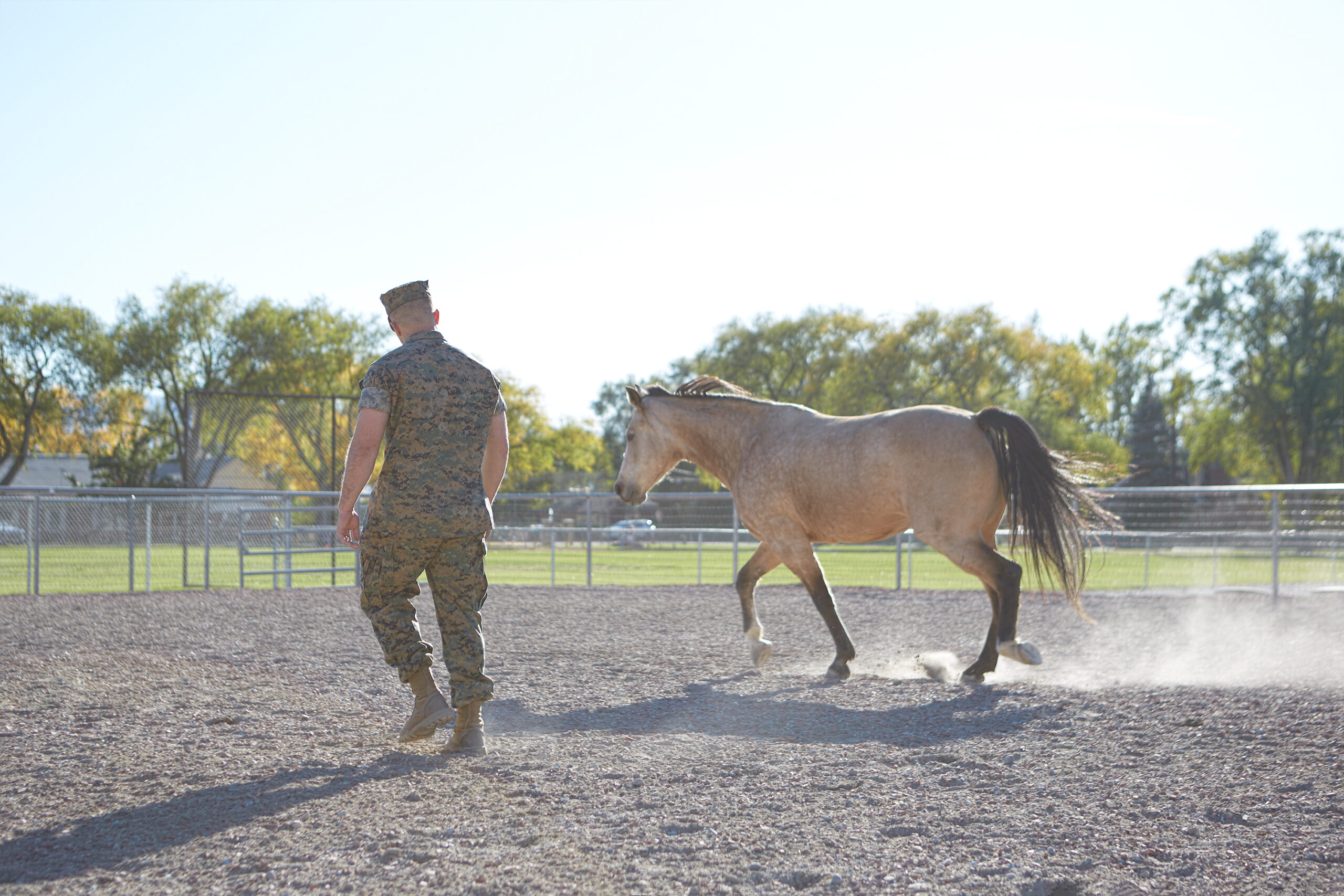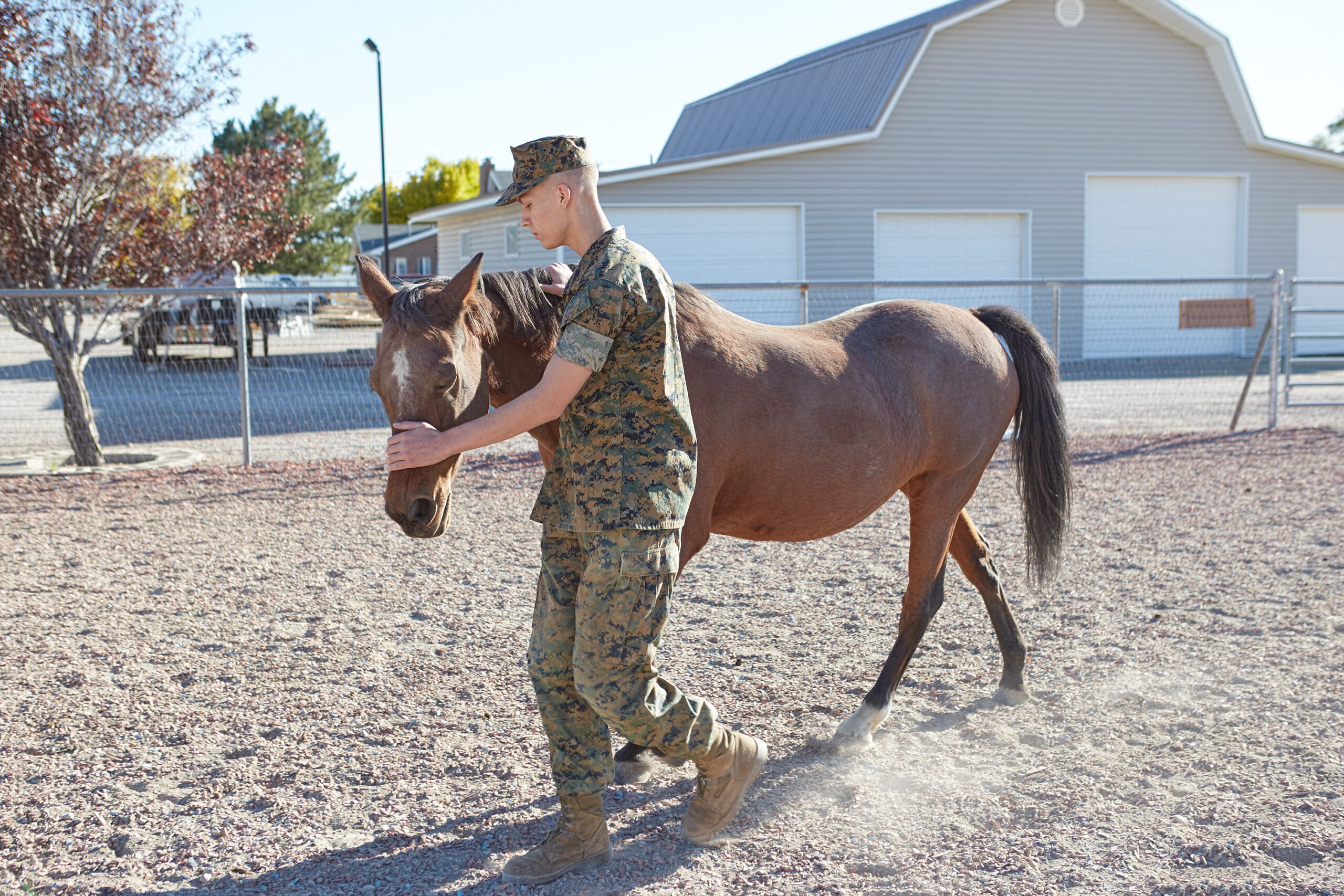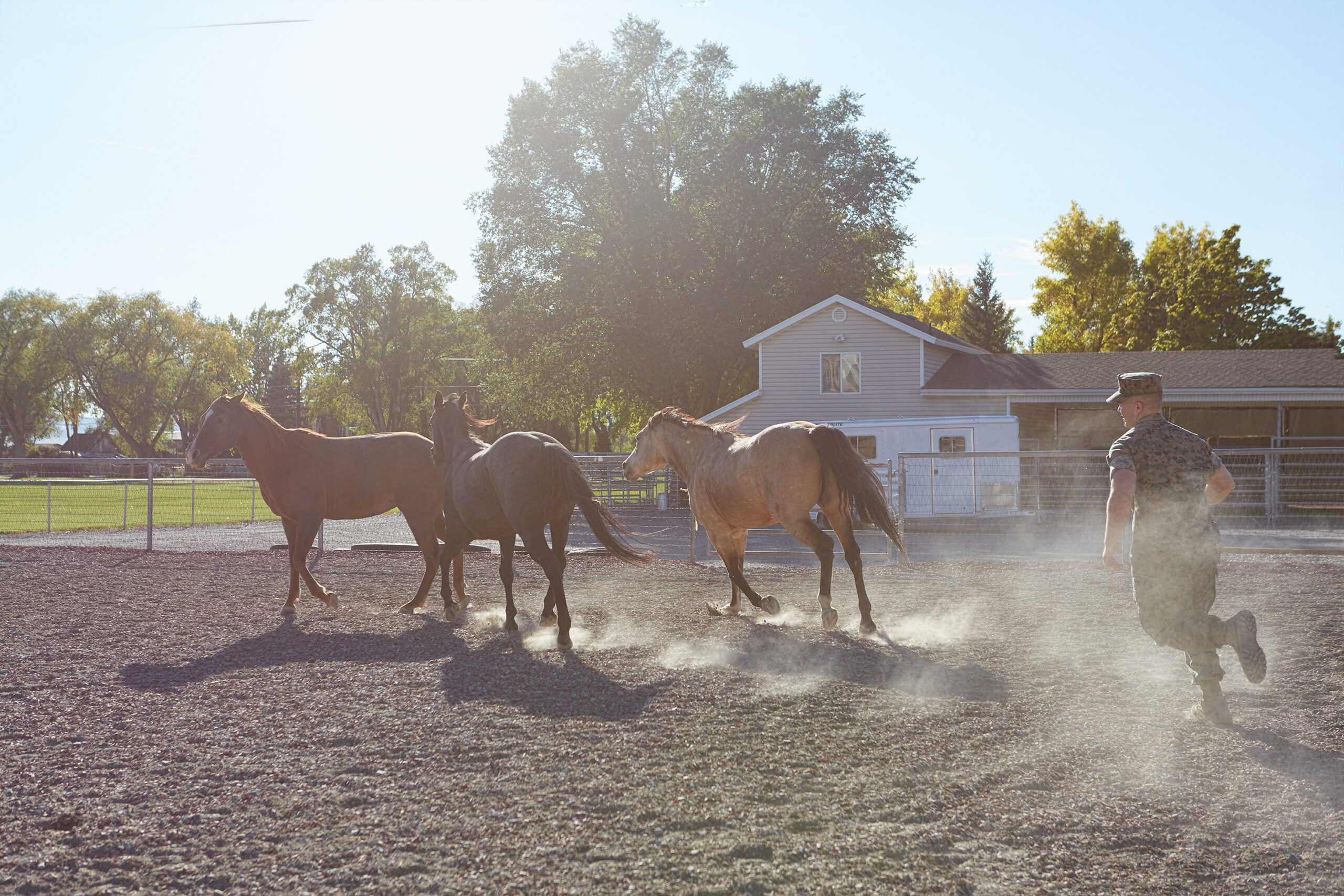 Why Eagala Military Services?
---
UNIQUE QUALITIES OF HORSES SPEED EMOTIONAL BREAKTHROUGHS
This is especially true for those suffering from PTSD. That's because these highly attuned animals offer safe reflection and compelling feedback for fears and anxieties military clients may be facing. In the hands of a skilled treatment team, the horses' unique sensitivity can help clients understand their own internal processes more readily than hours of talk therapy.
HERD DYNAMIC CAN HELP CLIENTS UNDERSTAND THEIR OWN LIVES
Observing the dynamics of a herd of horses can help clients better understand the dynamics of their own family, military unit and community and provide another positive model for fostering collaboration, support and trust. The horses provide an emotionally safe way to work through and strengthen relationships in life – whether it is with others, the environment, beliefs, or themselves.
FOSTER RESILIENCE IN TIMES OF HIGH STRESS
The Eagala Military Services approach is based on experience and doing. Treatment sessions re-create life experiences, including those involving frustrations, high stress and relationship problems. This provides opportunities for service members and their families to re-discover their resources and strengths to overcome obstacles in a new context of civilian life after deployment and/or military service. They can apply this experience and gain in-the-moment feedback from the horses.
BREAK THROUGH BARRIERS TO CARE
Clients experience activities with horses that remove much of the perceived stigma associated with traditional talk therapy treatment methods. When treatment is about doing it's more engaging, and engagement increases impact. Data is showing that this population is more likely to start and complete treatment with this model with less dropout and recidivism than traditional talk therapies. Military clients repeatedly report how quickly and deeply they get to the root of their issues and experience meaningful changes.
FIND REAL WORLD SOLUTIONS TO THE TOUGHEST CHALLENGES
Clients find their own solutions to the struggles in their lives. Under the direction of an Eagala Military Services Treatment Team, clients build on their resilience and learn through self-discovery the changes they can make in order to be more successful in both military and civilian life.
---
---
---
---
---
Free Services For Active And Veteran Service Members
---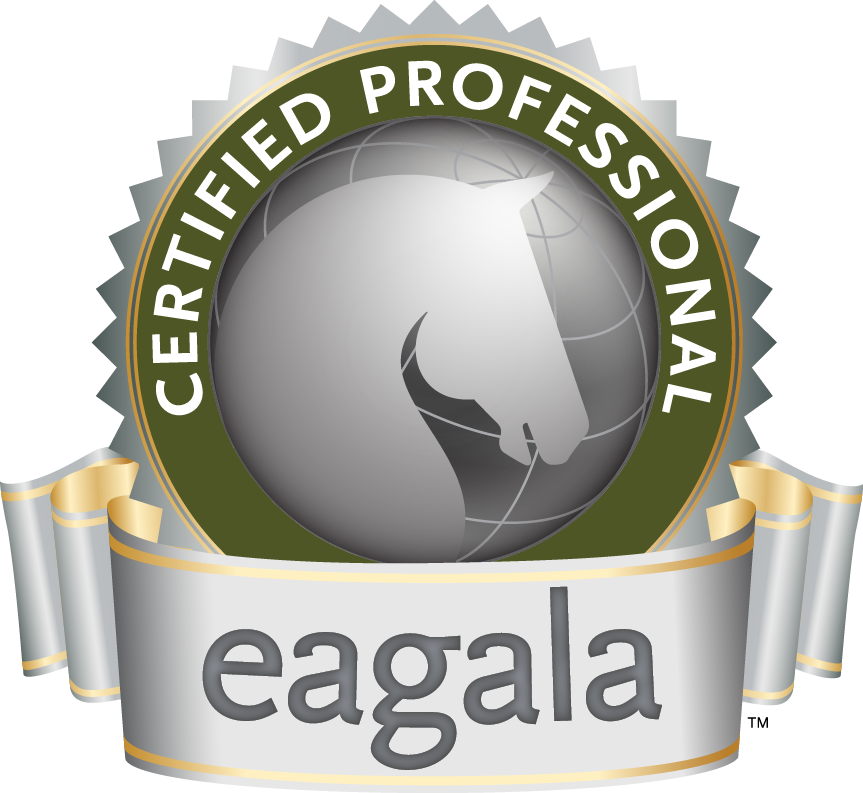 Free Services For Active And Veteran Service Members
Courage Reins is excited to be able to offer 8 free individual, couples, or family equine assisted psychotherapy sessions to service members who meet inclusion criteria for services offered through Eagala's VA Adaptive Sports Grant.
Contact Kaylee Smith, ACMHC at [email protected] for more information.
---
Learn More About EAGALA Military Services
---